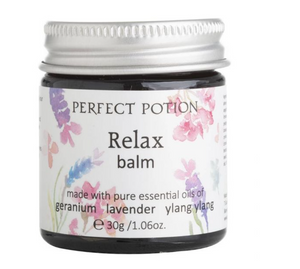 Feel the stress melt from your body, and your mind release the thoughts of the day with this aromatic, relaxing balm.
Soothe your mind and body with this nurturing, calming aromatherapy balm. Relax and encourage your mind to unwind and let go of tension, allowing you to calm the soul.
This product contains beeswax and therefore, is not vegan.
パーフェクトポーション
このアロマティックでリラックスしたバームで、ストレスが体から溶け出し、心が一日の思いを解放するのを感じてください。
心を落ち着かせ、心を落ち着かせるアロマテラピーバームで心と体を癒してください。リラックスして緊張を解きほぐすように促し、心を落ち着かせることができます。

この製品には蜜蝋が含まれているため、ビーガンではありません。