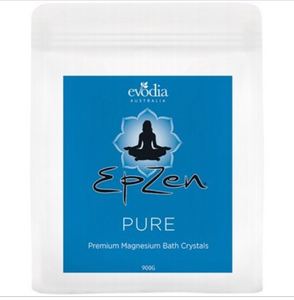 Gluten Free
Dairy Free
Vegetarian
Vegan Friendly

900g
Magnesium Sulphate
In recent years, the number of people with magnesium deficiency has been increasing. As magnesium is involved in various enzymatic reactions in the body, a subtle deficiency of magnesium in the cells can lead directly to various health problems.

A deficiency of magnesium, the basic mineral of life, is known to cause not only metabolic syndrome but also various health problems, such as migraine, myocardial infarction, high blood pressure and chronic muscle pain.

However, minerals, unlike vitamins and other organic substances, are not easily absorbed.

Although minerals are poorly absorbed through the intestines, magnesium can be absorbed through the skin.

This is why in recent years it has become increasingly popular to take magnesium in the bath or through the skin in the form of creams, gels and oils.


近年、マグネシウム不足の人が増えています。マグネシウムは体内の様々な酵素反応に関与しているため、
細胞内の微妙なマグネシウム不足が様々な体調不良に直結
します。 
生命の基礎ミネラルとも言えるマグネシウム

が不足すると、

メタボになるだけでなく、様々な体調不良、そして偏頭痛、心筋梗塞、高血圧、慢性筋肉痛などの原因になる

ことが分かっています。
ところが、ミネラルはビタミンなどの有機物と違って、吸収性が良くありません。
腸からの吸収性の悪いミネラルですが、マグネシウムは皮膚から吸収が可能です。
そのため、近年マグネシウムをお風呂に入れて入浴する、あるいはクリームやジェルやオイルとして肌から取り入れる方法が人気を集めています。